X-EPIL
Post Depilation Lotion Aloe Vera
Mit verbesserter Formel und in neuem Design! Die neue Lotion Aloe Vera sorgt für eine schnelle und gründliche Reinigung sowie intensive Pflege nach dem Waxing mit öllöslichen Wachsen. Entfernt sanft und schnell Wachsreste. Unterstützt die Haut ihr Gleichgewicht wiederherzustellen.
Mehr über Post Depilation Lotion Aloe Vera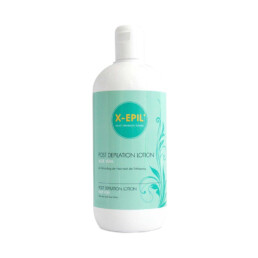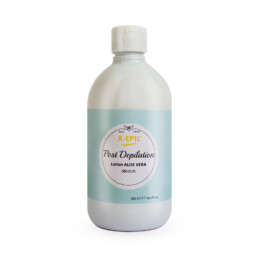 the hand peeling
sea salt & jojoba
Peeling und intensive Handpflege vereint in einem Produkt. Die besondere Kombination aus Meersalz und wertvollen natürlichen Ölen (Jojoba, Süßmandel, Avocado, Hagebutte und Maracuja), die sich durch Schütteln zu einem einzigartigen Pflege-Peeling vermischen, sorgt für geschmeidig weiche Hände. Abgestorbene Hautzellen werden sanft entfernt und die Haut zart gepflegt. Ideale Maniküre für weiche und schön gepflegte Hände in nur einer Minute.
Mehr über the hand peeling
FORMULA PURA
Deborah Milano steht seit über 50 Jahren für Schönheit Made in Italy. Kreativität, Schönheit, Leidenschaft und Liebe zum Detail sind die zentralen Werte. Die Formula Pura-Linie kombiniert hohe kosmetische Leistung mit zarten Formulierungen, die für die empfindlichsten Personen entwickelt wurden. Die Produkte von Formula Pura enthalten bis zu 99% natürliche Inhaltsstoffe und sie sind ohne Parabene, Silikone, Mineralöle, Petrolatum, SLES (Sodium-Laureth-Sulfat) und Parfüm, aber mit der gleichen Leistung wie herkömmliche Kosmetika.
Mehr über Formula Pura
Skinfonie
the cream & the night cream
Die Skinfonie | the cream ist die Lösung für alle, die Wirkung bevorzugen. Für alle, die mehr wollen. Mit fermentierten Wirkstoffen für noch mehr Ergebnisse.
Mehr über the cream
X-EPIL
Wax Heater & Silicone Pots
Die neue Generation des Waxing startet jetzt!
Erlebe den neuen X-EPIL Wax Heater und die innovativen Silicone Pots. Klebrige Wachstöpfe gehören nun der Geschichte an!
Wechsele deine Wachssorte schnell und einfach nach Bedarf
Mehr über Wax Heater & Silicon Pots